Essex County Nurse Practitioner-Led Clinic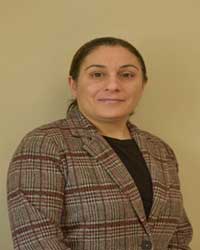 Laura graduated from the University of Windsor in 2000 with her Bachelor of Science in Nursing. In 2008, she returned to the University of Windsor to obtain her Primary Health Care Nurse Practitioner certificate and Master's Degree in Nursing. She spent her NP career in the downtown core providing Primary Care to patients of all ages with a special interest in mental health. Laura provided clinical leadership to the team she worked with and was involved in numerous quality improvement projects. She joined our team in March 2022 as our Executive Director. When not working, Laura enjoys mountain biking and hiking.
ECNPLC Essex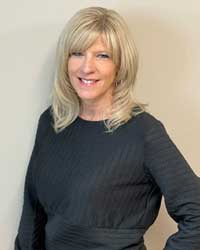 Shelley Raymond has been a Primary Health Care Nurse Practitioner for the Essex County NP-Led Clinic since the clinic opened in March 2011. She received her Masters of Nursing and Primary Care Nurse Practitioner certificate from the University of Windsor in 2010. She worked as an RN at Beaumont hospital and Henry Ford hospital in Detroit Michigan for many years. She specialized in the Surgical ICU and Operating Room. Becoming a Nurse Practitioner was the best decision she has ever made. "It is so gratifying to care for patients and see the difference that we can make in their lives. I thoroughly enjoy what I do and I love being a part of every patient's journey with wellness."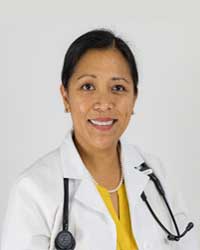 Desiree Gobbo has been a Primary Health Care Nurse Practitioner for the Essex County NP-Led Clinic since January 2012. She finished her Bachelor of Science in Nursing degree from the University of the City of Manila. Prior to her becoming an NP, she worked as an RN at various Long Term Care facilities and at Windsor Regional Hospital's Medical-Surgical Unit and Emergency Department. She received her Master of Nursing and Primary Health Care Nurse Practitioner Certificate from the University of Windsor. She has full prescribing privileges from the College of Nurses of Ontario and is a proud member of the NPAO, RNAO, and ONA.
"As an NP student, I was able to compare the different employment opportunities for NPs and found the NP-Led Clinic model the most ideal setting for how I want to practice. Our clinic prides itself in having inter-professional team members who actively collaborate in the best interest of the patient." Desiree's passion is in Palliative Care and Geriatrics and regularly attends learning sessions to keep herself abreast with the latest evidence-informed guidelines on these topics.
In her spare time, she enjoys reading and hiking. She lives in Windsor with her husband and two children.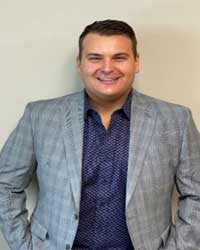 Conrad Lauko (NP-PHC-FNP-CMN BScN) has more than three years' experience as a Primary Health Care Nurse Practitioner. Conrad has worked throughout Windsor and Essex County as a Nurse Practitioner and joined the Essex County Nurse Practitioner Led Clinic – Essex Location in 2021.
Conrad graduated with his Bachelor of Science in Nursing with Honors degree from the University of Windsor in 2012 and subsequently finished his Masters of Nursing degree with a focus in Nursing Leadership. He completed the Primary Health Care Nurse Practitioner Certificate program from the University of Windsor in 2019. He is licensed in Ontario and Michigan as a Family Nurse Practitioner. Prior to becoming an NP, Conrad worked as a Registered Nurse at Windsor Regional Hospital in various units with a focus in critical care and cardiology. Conrad treats patients and families from birth to geriatrics focusing on preventative care, acute and chronic disease management. His particular areas of interest are cardiology, LGBTQ+ care, men's health, and mental health. He has full prescribing privileges from the College of Nurses of Ontario.
Conrad is a proud member of the Nurse Practitioner Association of Ontario. He regularly attends educational opportunities to stay up to date with the latest evidence-informed guidelines, medications and therapies for his patients.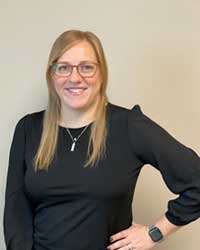 Kelly began her career as a Registered Practical Nurse in 2013, after graduating from St. Clair College in Windsor, ON. She has worked in home care, long term care, hospital and now primary care when she joined the clinic in 2016. She has experience with wound care, mental health and chronic disease management and is certified in CAPCE Palliative Education. Kelly completed her Bachelors of Science Nursing from Nipissing University in 2022. Kelly is improving her skills and knowledge to provide better care for our patients at the clinic. She brings compassion, efficiency and fun to our patients. Outside of work, Kelly is very active and loves to spend her free time with friends and family.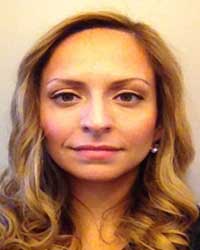 My name is Joelle Jean. I've been a registered dietitian for 15 years and employed with the ECNPLC for the past 8 years. What I love most about my role is helping empower people to make healthful eating a fun part of their lifestyle. I'm especially interested in weight management and chronic disease management. I'm also fascinated by how food choices can determine our mood, energy, and overall well-being. I'm passionate about food as well as health and fitness. I love creating new recipes and sharing them with others. In my spare time, I love cooking delicious meals, shopping, and traveling.
My name is Shantel Munro and I am a Registered Social Worker. I received my Master's Degree in Social Work from the University of Toronto. I have experience working with children, youth and adults in both in-patient and out-patient psychiatric settings.
I value honesty and compassion within the therapeutic relationship and practice my approach with acceptance, genuineness and empathy. I recognize and appreciate the uniqueness of everyone that I meet, and customize my approach to suit your distinctive needs. I offer an open, safe and non-judgmental environment for you to share your story.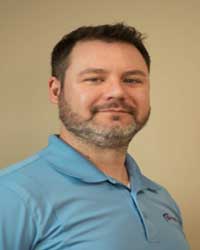 Dr. Dean Tapak has been a Chiropractor in Windsor-Essex County for 10+ years and enjoys helping patients in both acute and chronic pain. If he looks tired it's because he has too many kids.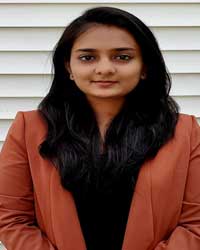 Drashti completed her bachelor's degree from Veer Narmad South Gujarat University, India (2016). She has 3 years of working experience in a variety of healthcare settings with a diverse patient population from India. She has been working as a PT resident since July 2021 in Canada.
She enjoys helping people overcome their pain, injury, and disability. She has always believed in patient-centered care with a focus primarily on manual and evidence-based treatment protocols to achieve optimal outcomes. She always keeps improving and updating herself by learning new techniques.
I'm a Registered Respiratory Therapist, Certified Respiratory Educator, and I also have a Kinesiology degree. I work with the Best Care Program and bring spirometry testing in the office to help diagnose, monitor, and manage pulmonary disease. While doing so, my goal is to create a tailored plan of care for patients of all ages to help them self-manage and in turn, optimize their respiratory status. I am incredibly passionate about lung and heart health, along with helping individuals. Ask your Nurse Practitioner to refer if you want to take control of your lung health!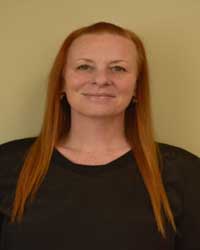 Lindsey Trotechaud was born and raised in Windsor Ontario. She is the mother of two children and a grandmother of an adorable little boy, with another grandchild soon to make an appearance. After spending some time out West in the Okanagan Valley of British Columbia, Lindsey returned and continues to reside in the Essex County area. Lindsey has spent her career in the Healthcare Administration field and has supported exceptional patient care for more than two decades with contributions made in clinical care as well. Spending most of her spare time hiking in the picturesque mountains while living out west, she has continued that enjoyment while navigating the many walking trails in her hometown.
Martha has 12 years' experience working in medical offices with a focus on primary care and addictions. She enjoys meeting and communicating with patients and certainly appreciates the opportunity to interact with amazing people every day.
"It is great to be a part of such a unique, caring and talented team. I enjoy my time at the office, we have fun and I always look forward to being at the ECNPLC."
ECNPLC Windsor (Drouillard)
Julie MacVoy is a Primary Care Nurse Practitioner. She graduated from the University of Windsor with a BHK,MSc, BScN and PHCNP. Julie has experience in a variety of settings that includes; emergency room, rural nursing, occupational health, community health and correctional health services. In addition, Julie has held several Management and Senior Leadership positions throughout her career. Julie's career interests include working with people struggling with addiction and mental health and advocating for access to services to support these clients.
Julie is excited to be providing services for the ECNPLC – Drouillard Site. She loves the team atmosphere and access to multidisciplinary resources that enhance the experience for the patients she serves. When not attending the needs of the clinic, Julie enjoys the outdoors with her dogs, supporting her 3 children as they begin their own careers and her spending time with her husband.
Carrie graduated in 2014 and has been with the clinic since January 2015. She works to her full scope supporting the NPs at the clinic and is available to complete phlebotomy, cryotherapy, immunizations, chronic disease follow up in coordination with the NP, well baby visits, and much more. Carrie also holds certifications in Advanced Foot Care, STOP for smoking cessation, LEAP for Palliative care, Cannabis Educator, and by spring 2023, she will also add MINT and CAIMHP certificates to her portfolio. Carrie loves school and calls herself a lifelong learner, always looking for the next learning opportunity. In her free time, she can be found spending time with her husband, children and grandchildren, reading or studying. Carrie loves to play pool and has been in a league for 25+ years. She also loves to ride her motorcycle, travelling up north with her husband in the summer.
ECNPLC Amherstburg
Michel (Mich), is a primary health care nurse practitioner who joined the clinic in 2019. He is both fluent in English and French and a native of Windsor-Essex County. His nursing career started in Detroit Michigan at Henry Ford Hospital in 2010 with a transition a few years later to community health in the Windsor downtown core. He specialized in hepatitis C treatment and during this time, he completed additional education and training at the University of Windsor obtaining his Master's in Nursing and Primary Health Care Nurse Practitioner Certificate in 2018. His clinical interests are quite broad, but he continues to have an affinity for liver disease and its sequalae. When not caring for his patients, he enjoys playing recreational hockey, golf and spending time with his family on the lake.
Amanda Toth has 10 years' experience as a Nurse Practitioner. She received her Bachelor of Science in Nursing Degree from the University of Windsor in 2008. Her nursing career began at Windsor Regional Hospital in the Respiratory Care Unit. Subsequently she obtained her Registered Nursing License in the state of Michigan and also received an Intensive Care Nursing Certificate from Henry Ford Hospital. Prior to becoming a Nurse Practitioner, Amanda worked as an Intensive Care Nurse at Henry Ford Hospital and Windsor Regional Hospital, where she gained experience caring for some of the most complex patients while implementing the most up-to-date interventions.
In 2013, she received her Primary Health Care Nurse Practitioner Certificate from the University of Windsor and then practiced as a Nurse Practitioner at Windsor Regional Hospital in the Emergency Department and in primary health care at the Thames Valley Family Health Team and Nurse Practitioner Led Clinic in Lakeshore. Amanda has been honored to be a part of the Essex County Nurse Practitioner Led Clinic since 2019, where she is able to practice autonomously in an environment that allows her to provide holistic care to her patients.
I am very passionate about nutrition and health. I have loved my chosen career of being a Registered Dietitian for 25 plus years. It is my pleasure to assist patients and their families to optimize their nutritional health and manage nutrition issues. Being on the ECNPLC Team allows me to be a part of a truly valuable health intervention, by helping individuals to prevent chronic illnesses that may develop in part due to less healthy nutrition choices. When it comes to health, I have witnessed how an ounce of prevention can ward off concerns down the road. This famous quote by philosopher Hippocrates, "Let food be thy medicine", summed it up – good nutrition has the power to assist healing and prevent illness.
I attended The University of Guelph and then graduated from Wayne State University with a Bachelor of Science in Dietetics. The first half of my career was spent in pediatric nutrition. I have a certificate in weight management for children and adolescents and obtained my board certification specialty in pediatric nutritional care. Since then, I have worked in adult diabetes care, bariatric care, obesity management, cardiology, mental health, digestive concerns and geriatrics.
I am pleased to be able to apply my previous experiences to my current primary care role as Registered Dietitian and Health Promoter. One of my favourite aspects of my job is working with people to discover their best nutritional health. I believe that the nutritional plan of care must be one that the patient can implement comfortably. Success requires a team effort. I also enjoy applying creativity in designing health & cooking workshops with the team at ECNPLC and our community partners.
Jessica is a registered social worker with the Ontario College of Social Workers and Social Service Workers. She earned her Masters of Social Work at the University of Windsor. Jessica also completed a double major in Social Work and Disability Studies from the University of Windsor prior to earning her Masters.
In clinical practice, Jessica uses an eclectic approach using various evidence-based therapies such as Cognitive Behavioural Therapy (CBT), Dialectic Behaviour Therapy (DBT), Acceptance and Commitment Therapy (ACT), Strengths-Based Therapy, Solution Focused Therapy, and Mindfulness techniques. She is passionate and committed to providing support to clients to allow them to strive and reach their full potential. Jessica is dedicated to providing trauma-informed care and fostering a safe and inclusive environment.